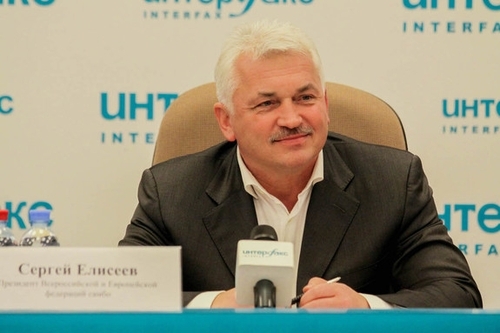 On March 27, Sergey Vladimirovich Eliseev, President of the European and All-Russian Sambo Federations, Honored Coach of Russia, Honored Worker of Physical Culture of the Russian Federation, Candidate of Pedagogical Sciences, professor, celebrates his 55th birthday.
The European Sambo Federation with all its heart and with a sense of deep respect congratulates you!
You rightfully belong in the same realm of outstanding personalities — keepers of the legendary sambo traditions! You are sincerely appreciated for your selflessness, altruistic service to your chosen cause, for your true intelligence and justice.
We wish you inexhaustible inspiration, new interesting projects, health and success!