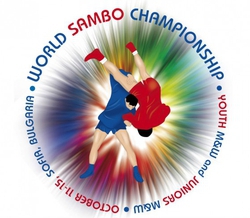 National Sambo federations and associations of 27 countries around the world will sent their best young sportsmen to the World Sambo Championships among Youth and Juniors, which will held in Sofia (Bulgaria) on October, 11th—15th.

The list of the countries participating in the World Championships: Armenia, Azerbaijan, Belarus, Bulgaria, Cyprus, Estonia, France, Georgia, Germany, Greece, Italy, Japan, Kazakhstan, Kyrgyzstan, Latvia, Lithuania, Moldova, Mongolia, Montenegro, Romania, Russia, Serbia, Slovakia, Ukraine, USA, Uzbekistan, Tadjikistan. It is important to note that European Sambo Federation represented on the main tournament of the season by the 20 (!) national Sambo federations and associations.

Competitions in Bulgarian capital will pass on the comfortable and compatible sportcomplex named "Arena Armeyets". During three days of the nearest week-end young sambo-wrestlers will fight for 40 packs of medals (by 10 among youth men, youth women, junior men, junior women).

The official FIAS website has announced live translations of the preliminaries and final rounds of the World Championships. The first on-line video from Sofia watch on 10 a.m. (local time) on Friday, October 12th.