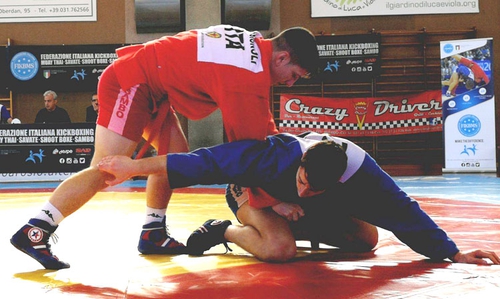 Last Sunday, on February 4, TROPHY SAMBO INVICTA tournament was held for the third time in Italy. The athletes were trying to find the strongest among them in three weight categories in competitive SAMBO for men. The competitions took place at the sporting centre of Arosio.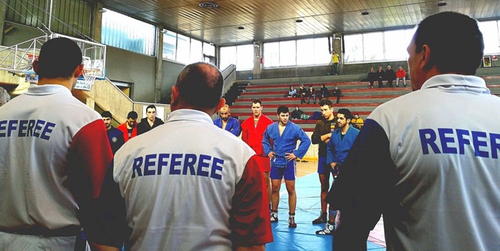 'The tournament was organized impeccably and was held with the support of the city authorities that are ever being anxious to develop and popularize sports. As for the participants, they could get some good competitive practice and managed to earn significant points for the national rating,' claimed Roberto Ferraris, Head of SAMBO Committee of the Italian Federation of Kickboxing, Muay Thai, Shootboxing, Savate, SAMBO (F.I.KBMS).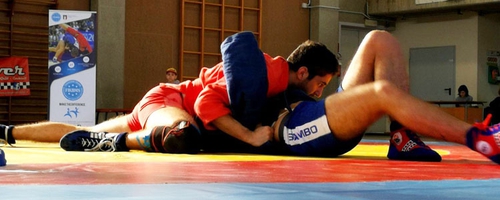 The next major SAMBO tournament in Italy will be the national championships that are planned for May 5 in Rimini.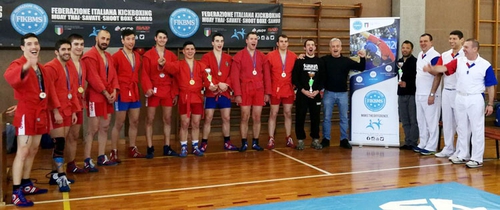 Results of the 2018 TROPHY SAMBO INVICTA tournament
62
1. CRACIUN Stefan (ACCADEMIA SAMBO ITALIA)
2. BACCINELLI Walter (SAMBO INVICTA)
3. SCAGLIA Paolo (FREE COMBAT BRIXIA)
74
1. LUSSIGNOLI Athos (ISAO-OKANO 97)
2. LA ROSA Angelo (CITY GYM RAGUSA)
3. LIPOVSCEK Leonardo (ACCADEMIA SAMBO ROMA)
3. TERRANOVA Roberto (SAMBO INVICTA)
90
1. BINELLI Alessandro (SAMBO INVICTA)
2. LATTI Fabrizio (ACCADEMIA SAMBO ITALIA)
3. LOMBARDI Mattia (FREE COMBAT BRIXIA)
Team classification
1. SAMBO INVICTA
2. ACCADEMIA SAMBO ITALIA
3. ISAO-OKANO 97
4. FREE COMBAT BRIXIA
5. CITY GYM RAGUSA
6. ACCADEMIA SAMBO ROMA