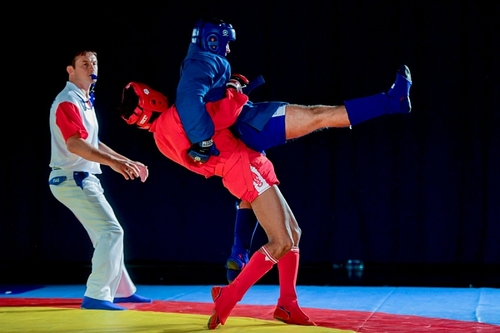 Northern Ireland will host the first international SAMBO tournament of such a high level for the first time. More than 70 sambists from various parts of the world will take part in the competitions that will take place on September 29 at the "Seven Towers" sports complex in Ballymena. The awards will be played out both in the team tournament in sport SAMBO, as well as in individual competitions in combat SAMBO.
Traditionally, the main part of the President's SAMBO Cup will be carried out in the team "line fight" format, with the representatives of sport SAMBO competing for the victory (men: 74 kg, 82 kg, 90 kg, 100 kg, +100 kg, women: 60 kg, 68 kg). The main prize of the tournament is a perpetual trophy cup made of gold and silver and encrusted with 12 kinds of stones. 8 teams will compete for the right to lift the cup and keep it in their possession for the year until the next tournament: England, Scotland, Northern Ireland, France, the Netherlands, Russia, Cameroon, USA-Canada (joint team).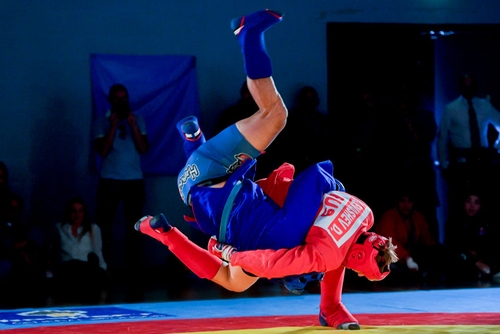 The participants in the combat SAMBO tournament that is traditionally a part of the President's Cup are also determined. In four weight categories (62 kg, 74 kg, 82 kg, +90 kg), 16 top athletes (4 sambists in each category) from England, France, the Netherlands, Cameroon, North Ireland, Trinidad and Tobago, Russia, and the USA have been announced. They will face off in fights for the championship belt of the Combat Grand Slam tournament.
Each year, the International SAMBO Federation stages more than 30 major international competitions the world over, and the Ballymena tournament is the first such experience for Northern Ireland. One of its main objectives is to convey the idea that SAMBO is an ideal sport for everyone, from kindergarten children to old age pensioners.
In 2018, the President's SAMBO Cup in the United Kingdom of Great Britain and Northern Ireland will be held for the fifth time. Last year, the tournament took place in London.