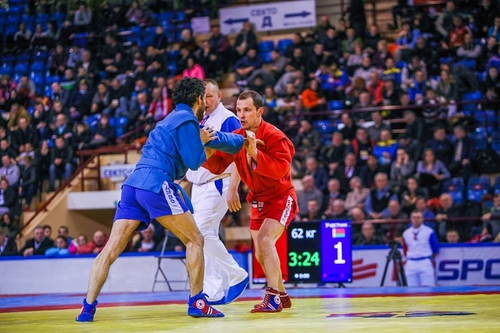 In June 2019, the II European Games with SAMBO competitions in its program will be held in Minsk. Belarusian sambists are waiting for this tournament with special feelings. Vyacheslav Kot, head coach of the national SAMBO team, explains:
— We have a fairly serious medal plan: 3-5 gold medals. In 2012, we had a very powerful team at the World SAMBO Championships in Minsk. And our team was younger. But at the same time only Yura Rybak managed to win the gold medal. One leader "fell" four seconds before the end of the winning match, the second — in two. At the first European Games in eight weight categories, we won seven medals, but this performance, even for ourselves, was a certain surprise.
In many sports, they are proud that competitions during the European Games will become an analogue of the European Championship for them, while in SAMBO the status of the Games is initially higher. There is a quota, selected by the eight strongest athletes in each category, one from the country. In addition, we have to fight at home. All this imposes additional responsibility on coaches and athletes, but our team is quite experienced. I try to protect athletes from unnecessary questions, but I understand perfectly well: if we don't get it right, there will be trouble. But we believe that everything will work out.
Source: "Respublika" newspaper