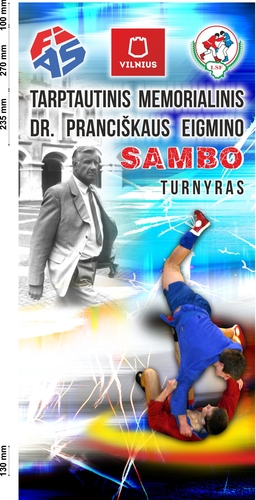 The 14th International Sambo Tournament in memory of the long-time president of the Lithuanian Sambo Federation (LFS), former vice-rector of Vilnius University, an active public figure, Dr. Pranciskus Eighminas was attended by 125 athletes. Dr. P.Eighminas (1936-2006) — master of sports, multiple Lithuanian Champion in Sambo and freestyle wrestling, he founded Lithuanian Sambo Wrestling Federation. In 1967, P. Aigminas became President of the Lithuanian Sambo Wrestling Federation (Lithuanian Sambo Federation) — President of the Lithuanian Non-Olympic Committee. For four terms he was Secretary General of the International Sambo Federation (FIAS). From 1991-2004 he was Vice-President and Secretary General of the European Sambo Federation.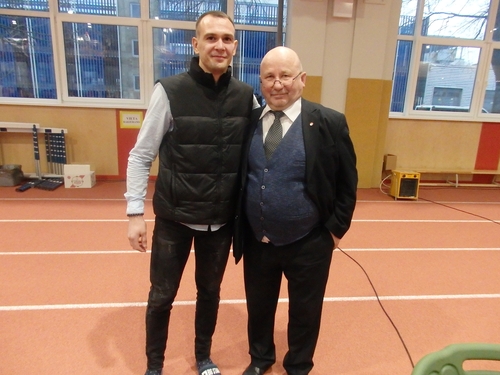 Cups — for the most famous sambo wrestlers were tried from Lithuania, Ukraine, Israel, Latvia, Estonia, Belarus, Russia, the United States, Spain, Georgia, Tajikistan, the Netherlands and Finland. Foreign delegations were few: the most number of athletes were from Israel (9), Netherlands (6) and Poland (5). At the opening ceremony Lithuanian Deputy Minister of Education, Science and Sports Linas Obkarskas and former commander of Lithuanian Armed Forces (2009-2014) Arvydas Pocius congratulated the athletes. Lithuanian sambo representatives defeated Dutch and Israeli athletes. Lithuanian Sambo Federation awarded cups to the most distinguished athletes: multiple world champion in absolute weight category Viktor Resko from Latvia, Bogdan Ilyin from Ukraine and Varvara Kuchar from Vilnius. Among girls in youth group which won in the bout with the prize-winner of the European youth championship of this year Elinga Yakulite. Among young men Simas Polikevičius received the award. Manvydas Sokolovas from Vilnius who took the third place received a prize for the fastest victory achieved by painful hold — in the absolute weight category he managed to win in 5 seconds. There was a student from the USA Andrius Petras Duncha, who shared 9-12 places in the open weight category. The Presidents of SAMBO Federations of four countries watched the Memorial Tournament: Dmitry Tymoschuk from Estonia, Alexander Gorbatiuk from Poland, Hendrik Jan Ningbergs from the Netherlands and Eduardas Rudas from Lithuania.
Osvaldas Bareikis, the bronze medalist of the Paralympic Games in Tokyo and four-time Lithuanian sambo champion, also participated in the tournament in the absolute weight category. He was supported by his wife Gluosne and son Avin.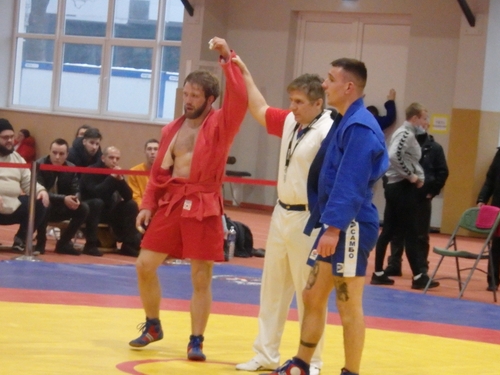 Winners of the tournament in memory of Pranciskus Eigninas:
Youth (Womens)
-50 kg — Amina Kozlovitcev (Israel)
-59 kg- Varvara Kuchar (Lithuania)
-72 kg Marta Navickaitė (Lithuania)
+ 72 kg Fausta Petronytė (Lithuania)
Youth (Men)
-58 kg Simas Polikevičius (Lithuania)
-64 kg Jokūbas Lukoševičius (Lithuania)
-71 kg Malik Hadzihimurad (Russia)
-79 kg Noah Laužadis (Lithuania)
-88 kg Martynas Dolgovas (Lithuania)
+88 kg Liutauras Gušauskas (Lithuania)
Men's combat sambo
−71 kg Bohdan Ilinas (Ukraine)
−88 kg Adam Smulski (Poland)
Absolute women category Karina Stefanovič (Lithuania)
Absolute men category Viktoras Resko (Latvia)