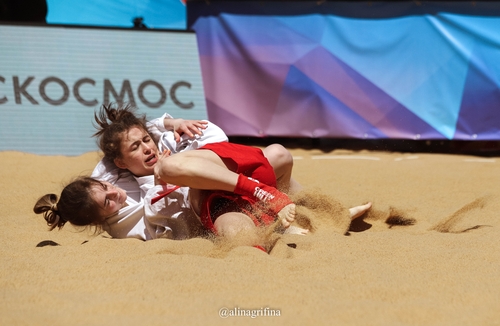 World Beach Sambo Championship will be held in the Israeli city of Bat Yam on August 27-28. Competitions will be held in 4 weight categories among men, in 4 weight categories among women, as well as in the team tournament. Online broadcasting of the competitions will take place on the FIAS website.
Schedule of the online broadcast of the Beach Sambo World Championships in Bat Yam (Israel) 2022
Saturday, August 27
19:00 — preliminary bout
Men: 58 kg, 71 kg, 88 kg, +88 kg
Women: 50 kg, 59 kg, 72 kg, +72 kg
21:00 — Opening Ceremony. Final bouts. Awarding ceremony.
Sunday, August 28
19:00 — Team competitions. Preliminary bout
21:00 — Final fights. Awarding ceremony.