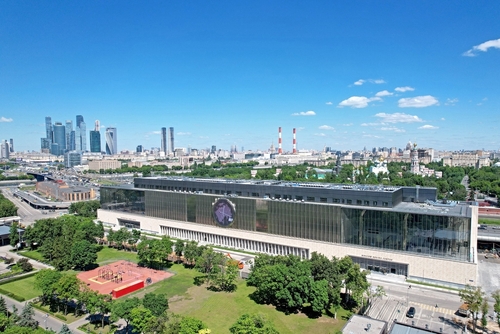 Construction of the seven-story sports complex, which united under one roof sambo and boxing centers, was completed this year. Its area exceeds 45,000 square meters. The building is equipped with modern simulators and the necessary infrastructure. The glazed facade of the sports center allows you to watch the training of athletes from the street.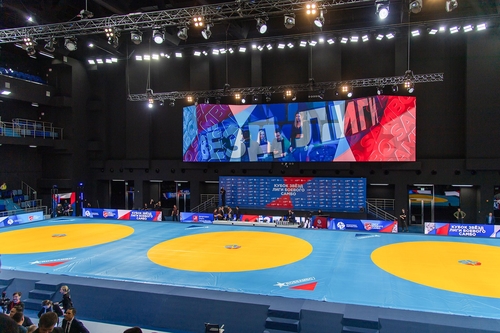 The International Sambo Center has equipped a competition hall for three wrestling mats with stands for 1,600 spectators and a mirror training hall also with three mats for two wrestling zones each.
In addition, the center houses:
— a multipurpose weight room with 50 exercise equipment;
— a universal gym for competitive sports 30 by 18 meters (basketball, volleyball, badminton and other types);
— swimming pool 25×11 meters on six lanes;
— block of saunas (hammam, cryo- and infrared saunas);
— Medical and rehabilitation center (physiotherapy, procedural, massage and diagnostic rooms, physical therapy room (PT);
— A conference hall for 200 seats;
— sambo museum;
— administrative services, rest rooms and other support facilities.
The museum displays displays displays connected with the main periods of origin and development of sambo without arms in the country: preliminaries of the new martial arts in 1920-1930, sambo philosophy, development of sambo in the war years, techniques and a rich arsenal of sambo techniques. Guests of the museum can get acquainted with the main scientific works, as well as see personal belongings and sculptures of the founders of sambo: Vasily Oschepkov, Viktor Spiridonov, Anatoly Kharlampiev. For example, the exposition includes a knife of Vasily Oschepkov from 1935.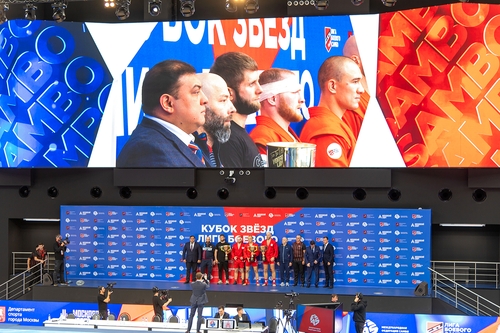 The first tournament held at the International Sambo Center was the final bouts of the Combat Sambo League Star Cup, which was attended by eight strongest athletes of the League in the weight categories of up to 71 kg, 79 kg, 88 kg and more than 98 kg. Athletes from Russia, Uzbekistan, Turkmenistan and Kyrgyzstan took part in the fights.