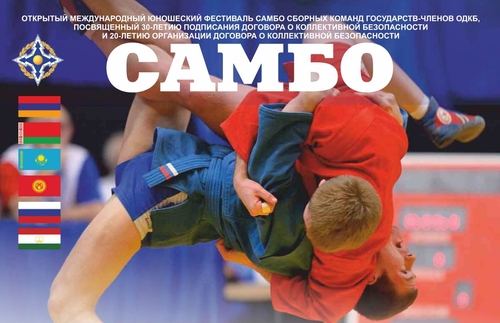 From September 28 to October 1 in the city of Kemerovo the Open International Youth Festival of Sambo among the national teams of Member States of the Collective Security Treaty Organization (CSTO) among boys (16-18 years old) will be held in Kuzbass.
On September 29, about 100 athletes from Armenia, Belarus, Kyrgyzstan, Tajikistan and Russia will fight on the mats of the "SC Kuzbass".
The tournament is dedicated to the 30th anniversary of signing the Collective Security Treaty and the 20th anniversary of the Collective Security Treaty Organization. Traditionally, the CSTO Sambo Tournament was held in Moscow, but in 2022 it was decided to move the venue to Kuzbass as part of the forum "Russia is a sporting nation.
The main fights will take place on September 29, and on September 30 there will be an international training camp for all sambo wrestlers participating in the competition.