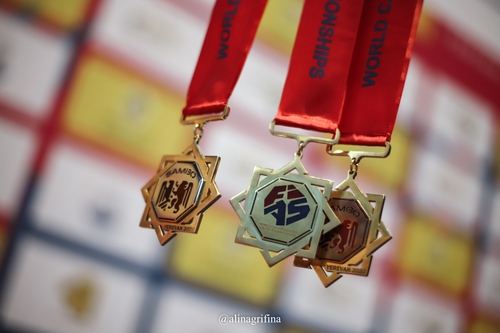 In Yerevan the World Youth Sambo Championship has come to an end. More than 500 athletes from 25 countries competed for 55 sets of medals.
For the first time ever junior combat sambo bouts were held as a part of the youth World Championship.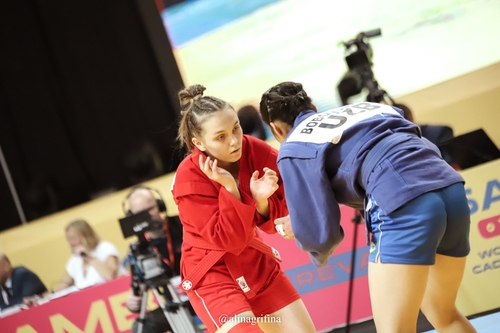 The representatives of the European continent took most of the medals. The representatives of FIAS 1 (Russia) took 39 gold medals, 1 gold was taken away by Armenia, 1 gold was won by the representative of FIAS 2 (Belarus), 1 gold medal was won by the representative of Israel. The rest of the top medals went to the representatives of Asian Sambo.
"The Sambo Federation of Armenia held the World Championship with dignity. The organization did not fail, everything was done for the athletes, because we hold such events for them." — Sergey Eliseev, President of European Sambo Federation, added.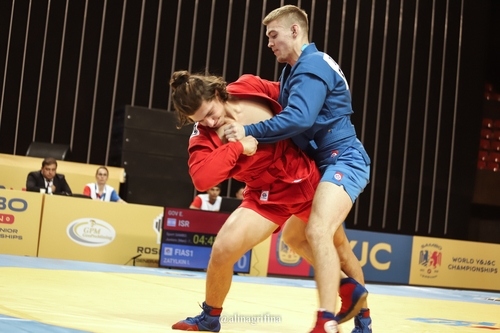 The competition was held among:
⁃ cadets girls: 41 kg, 44 kg, 47 kg, 50 kg, 54 kg, 59 kg, 65 kg, 72 kg, +72 kg
Boys cadets: 46 kg, 49 kg, 53 kg, 58 kg, 64 kg, 71 kg, 79 kg, 88 kg, +88 kg
Girls: 47 kg, 50 kg, 54 kg, 59 kg, 65 kg, 72 kg, 80 kg +80 kg
Boys: 53 kg, 58 kg, 64 kg, 71 kg, 79 kg, 88 kg, 98 kg, +98 kg
Juniors (W): 50 kg, 54 kg, 59 kg, 65 kg, 72 kg, 80 kg +80 kg
Juniors (M): 58 kg, 64 kg, 71 kg, 79 kg, 88 kg, 98 kg, +98 kg
Juniors Combat Sambo: 58 kg, 64 kg, 71 kg, 79 kg, 88 kg, 98 kg, +98 kg