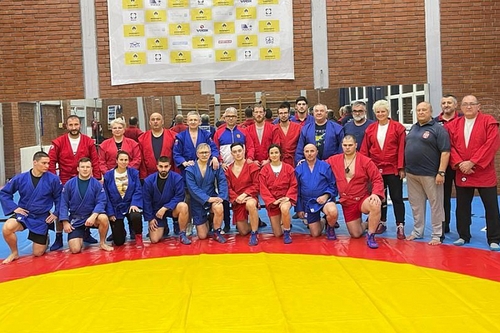 International Sambo Federation together with Serbian National Sambo Federation held international seminars in Novi Sad. From February 2 to 3 training event for coaches was held, and on February 4-5 a seminar for secretary-judges was held. These seminars were initiated by European Sambo Federation.
The training took place at the Faculty of Physical Education and Sports, University of Novi Sad. Theoretical studies for the coaches were carried out in the capacious lecture room, after which the gained knowledge was consolidated in practice in one of the University gyms. The coaches' seminar was attended by about 30 specialists from 6 countries: Bulgaria, Bosnia and Herzegovina, Moldova, Latvia, Serbia and Croatia.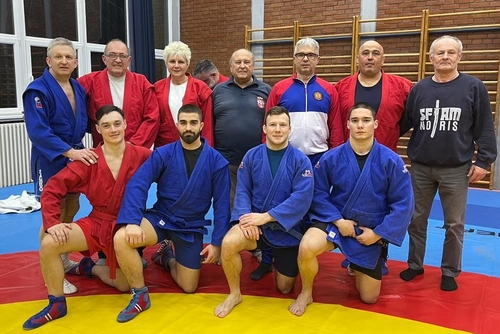 "During the training, we did a kind of 'inventory': we repeated the basic terms, remembered the school of performing sambo technique, and mastered some aspects of the training methodology. As a result of the seminar, people 'woke up their appetite'. Such events provide an invaluable opportunity for all the participants to share their experience and also close an important need, since specialists from different countries need to constantly communicate," said FIAS Executive Director Sergei Tabakov, who conducted the seminar for trainers.
After the training, participants were tested in the form of a business game. Having been divided into mini groups, they were given cards with tasks, and then presented various sambo techniques, both in the standing and ground position. The participants who successfully completed the tasks received FIAS coaches' certification.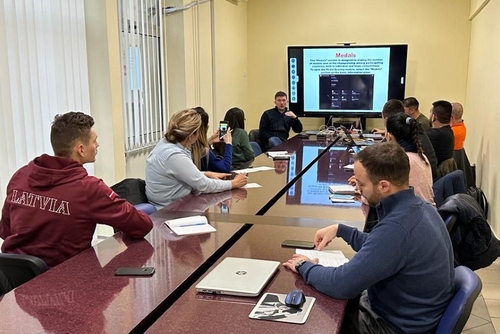 "Even those who were somewhat skeptical about the seminar before it began did not hide their enthusiasm at the end of the two days of work and expressed the most praise about the training. I think that, along with useful knowledge and skills, they also received a boost of motivation for the long term," said Sergei Tabakov.
The training for judges-secretaries was conducted by three experts: Denis Vyshegorodtsev, Frank Ningbergs and Khristinos Stavridis. Each of them prepared a presentation and delivered a lecture on their topic. The participants of the seminar for secretaries came from 7 countries: Armenia, Bulgaria, Cyprus, Italy, Latvia, Macedonia and Serbia.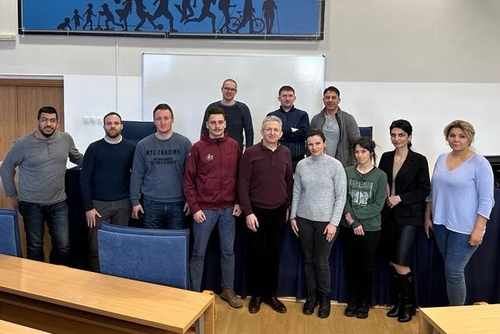 The theory was followed by practical work, during which the secretaries had to deploy the FIAS refereeing system correctly and as quickly as possible, prepare it for the start of work and conduct a test competition. The specialists who successfully coped with this task received a certificate of the 1st continental level.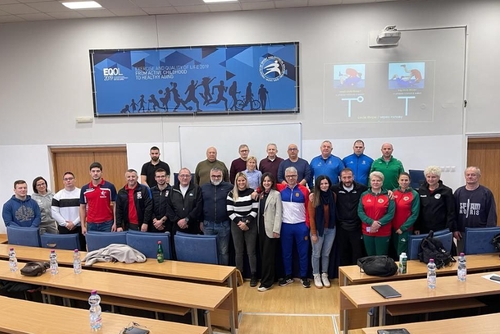 "During the training of secretaries in the hall there was maximum concentration of the participants' attention. The specialists closely followed everything the experts showed them, trying to absorb as much information as possible," noted Sergey Tabakov. — Both seminars, held one after another, were organized at a very high level thanks to the efforts of the national federation. I want to express my great gratitude to the Sambo Federation of Serbia, headed by Tatjana Trivic, Patrick Drid and Ivana Jandric, who provided great assistance in organizing and conducting these events".