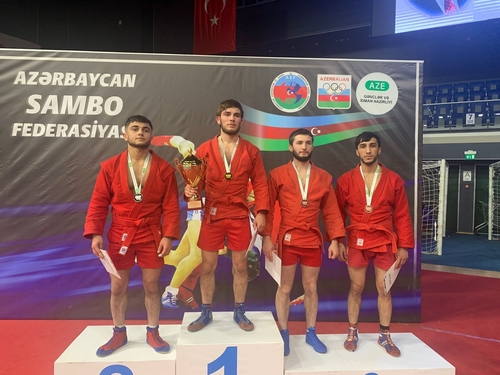 From February 17 to 20 in Baku were held Championships and SAMBO Championship of Azerbaijan. The competitions were dedicated to the 100th anniversary of the National Leader Heydar Aliyev. Up to 500 participants from different regions of the republic took part in the competitions, held in the capital sports complex "Baku Palace of Sports". During the tournament the participants competed for medals in 8 weight categories among juniors and 7 among boys and men.
The competition began with a minute of silence in memory of those killed in an earthquake in Turkey, which occurred 06.02.2023.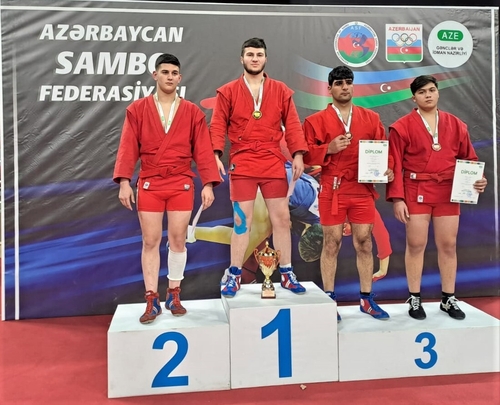 The opening ceremony was attended by guests of honor Ragif Abbasov (Head of the Main Department of Youth and Sports of Baku), Elchin Mailov (World Sambo Champion), President of the Federation Jeyhun Mammadov and others. After the sounding of the National Anthem, president of the Federation Jeyhun Mammadov made a speech.
The competition was a qualifying competition for the National Sambo Team.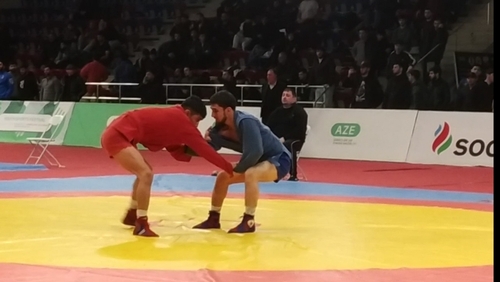 The closing and awarding ceremony was also attended by guests Ragif Abbasov (head of the main department of youth and sports of Baku), Vugar Alakbarov (amateur boxer, a bronze medalist of the Summer Olympic Games 2000), Elchin Mailov (world champion Sambo) and president of the Federation Jeyhun Mammadov.
Results of the winners:
BOYS
53 kg Kerimli Togrul
58 kg Ismailov Nijat
64 kg Verdiyev Elsever
71 kg Rijat Nadirov
79 kg Suleymanly Sulkhan
88 kg Jamal Bagishov
98 kg Gezalov Faraj
+98 kg Rohit Salimov
JUNIORS
58 kg Babayev Sahib
64 kg Sabzaliyev Abdurrahman
71 kg Alizadeh Janali
79 kg Samed Shykhyev
88 kg Zeynalli Sadig
98 kg Rasul Aidamirov
+98 kg Mammadzade Muhammad
MEN
58 kg Mehman Khalilov
64 kg Seyidaliev Mirfattah
71 kg Kasymov Hajali
79 kg Adilzade Adil
88 kg Huseynov Jeyhun.
98 kg Javadzade Shirin
+98 kg Orhan Madizhdly